Are you ready to embark on a solo adventure in Austin, Texas? The vibrant capital city offers many exciting activities, ensuring you'll never have a dull moment. Whether you're a music enthusiast, a nature lover, or a foodie, Austin has something for everyone. Let's dive into the top things to do alone in this beautiful city.
Discover the Live Music Scene
Austin is renowned for its live music scene, and there's no better way to experience it than on your own. Head over to the famous 6th Street, where you'll find various venues featuring live music, from blues to indie rock. Enjoy the rhythm, immerse yourself in the local music culture, and discover your new favourite band.
6th Street Extravaganza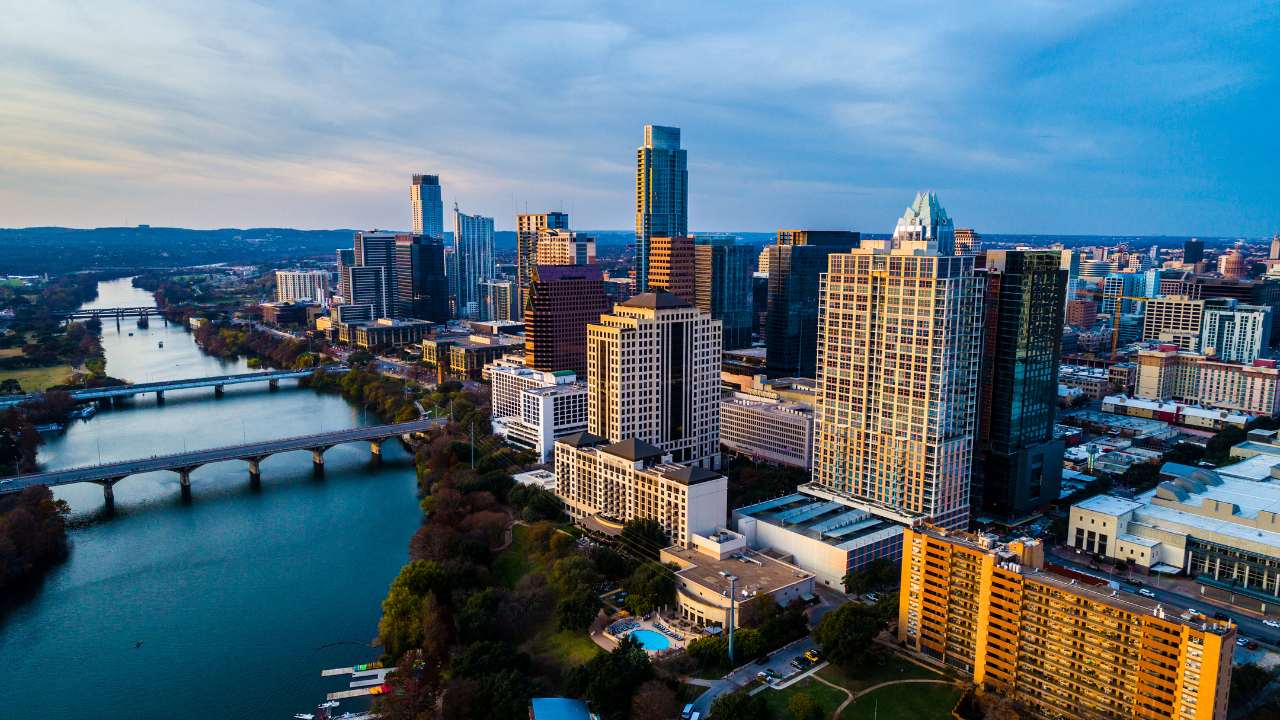 Head over to the famous 6th Street, often called the "Live Music Capital of the World." Here, you'll find a wide array of venues that host live music performances catering to a spectrum of musical tastes. From soulful blues to indie rock, you can experience it all in the heart of Austin. Be ready to be swept away by the rhythm and energy of this thriving music culture.
Discover Hidden Gems
One of the perks of solo travel is the ability to explore lesser-known venues that might be off the beaten path. Seek out intimate bars, local dives, and cozy lounges where emerging talent and underground bands showcase their art. You might stumble upon your new favourite band or artist while enjoying a more personal and unique live music experience.
Local Flavor and Global Sounds
Austin's music scene is not limited to one genre. You can savour the local Texan sound, but you'll also find an international flavour as musicians worldwide are drawn to this musical mecca. The live music scene here is a testament to Austin's diversity and openness to different cultures and styles.
Stroll Through Zilker Park
Zilker Park is a tranquil oasis in the heart of Austin, making it an ideal destination for solo travellers seeking a serene escape from the bustling city life. When exploring Austin alone, take advantage of the opportunity to stroll through this beautiful green haven.
Zilker Park offers a plethora of activities for the solo adventurer. Explore its well-maintained trails, each winding through a different aspect of the park's natural beauty. Whether you prefer a leisurely walk, a brisk hike, or a peaceful bike ride, Zilker Park accommodates all.
Consider having a picnic by the picturesque Barton Springs, where you can enjoy a meal surrounded by the soothing sounds of nature. The park's vast expanse offers plenty of idyllic spots to lay out a blanket and savour the peaceful ambience.
Kayaking on Lady Bird Lake
For a more adventurous experience, rent a kayak and embark on an exploration of Lady Bird Lake. Paddling through these pristine waters allows you to witness Austin's skyline uniquely. It's an excellent opportunity for solo reflection while embracing the city's natural beauty.
Wildlife and Tranquility
While wandering through Zilker Park, watch for the local wildlife that calls this park home. You might spot birds, turtles, and even the occasional deer, adding more wonder to your solo adventure.
Savor Tex-Mex Delights
Austin is famous for its Tex-Mex cuisine; you must take advantage of it. Visit the food truck's local eateries and enjoy mouthwatering tacos, enchiladas, and queso. Don't forget to try some jalapeño-infused dishes for that extra Texan kick.
Austin is renowned for its Tex-Mex cuisine, making it a culinary paradise for solo travellers who love flavorful dishes. As you explore Austin alone, take advantage of the opportunity to indulge in the mouthwatering world of Tex-Mex.
Jalapeño-Infused Delights
To truly embrace the Texan culinary experience, try some jalapeño-infused dishes. These fiery peppers add a kick of flavour to your meal, offering a taste of Texas that's not to be missed. Whether you prefer your Tex-Mex dishes mild or spicy, Austin's food scene caters to all palates.
Local Eateries and Tex-Mex Icons
While exploring the city's culinary offerings, consider dining at local Tex-Mex eateries. Austin boasts numerous restaurants and cantinas that have earned legendary status in the Tex-Mex world. These iconic establishments offer a taste of history along with their delectable dishes.
Visit the State Capitol
Solly visiting the Texas State Capitol is a great way to appreciate history and admire stunning architecture. Take a guided tour to learn about the state's political history and explore the grandeur of the Capitol building.
Guided Tours and Historical Insights
The Texas State Capitol offers guided tours that provide in-depth historical insights into the state's political heritage. These tours offer a deeper appreciation for the significance of the Capitol and its role in shaping Texas history. The experienced guides will take you through the halls and chambers, sharing fascinating stories.
Architectural Marvel
As you step inside the Capitol, you'll be in awe of the architectural marvel surrounding you. The building's stunning design, including the iconic dome, intricate details, and magnificent rotunda, is a testament to the grandeur of Texas. Be sure to have your camera ready to capture the beauty of this historic structure.
Immerse in Democracy
A visit to the Capitol allows you to witness democracy in action. If the Texas Legislature is in session, you can attend public meetings, debates, and discussions, seeing the state's legislative processes firsthand.
Explore the Greenbelt
The Barton Creek Greenbelt offers excellent hiking trails, swimming spots, and a chance to connect with nature. Grab your hiking boots and explore this beautiful urban oasis. You can even take a refreshing dip in the natural swimming holes.
Immerse Yourself in Art
Austin's art scene is diverse and inspiring. Visit The Contemporary Austin or the Blanton Museum of Art to explore captivating exhibitions. Art can be a great companion when exploring a new city.
Shop at South Congress
South Congress Avenue, often called SoCo, is a shopper's paradise. Explore boutique stores, vintage shops, and art galleries. It's an excellent place to pick up unique souvenirs and trendy clothing.
Boutique Stores and Vintage Shops
Exploring SoCo, you'll encounter many boutique stores and vintage shops, each offering a distinct collection of clothing, accessories, and more. Whether you're seeking a unique outfit, a quirky addition, or a one-of-a-kind piece of art, SoCo has it all. Stroll through these charming shops and find something that catches your eye.
Art Galleries and Local Creations
South Congress isn't just about fashion; it's also a hub for artistic expression. Explore art galleries showcasing the work of local artists. You can purchase original pieces, from paintings to sculptures, as a memento of your Austin adventure. Supporting local artists is a great way to find unique souvenirs and immerse yourself in the city's creative spirit.
Watch the Bats at Congress Avenue Bridge
Head to the Congress Avenue Bridge in the evening to witness a natural spectacle. Thousands of bats take flight at sunset, creating an unforgettable sight. It's an experience unique to Austin and perfect for solo travellers.
Natural Spectacle
The Congress Avenue Bridge is home to one of North America's largest urban bat colonies. Every evening, around sunset, thousands of Mexican free-tailed bats take to the skies for their nightly meal. This natural spectacle is a must-see and is perfect for solo travellers.
Prime Viewing Spots
Several prime spots along the bridge and the banks of Lady Bird Lake provide excellent views of the bat emergence. Arrive early to secure a good spot and to fully enjoy the pre-show atmosphere as other onlookers gather to witness this incredible display of nature.
A Unique Austin Experience
Watching the bats at Congress Avenue Bridge is a quintessential Austin experience. The sight of thousands of bats filling the evening sky is breathtaking and will leave you with lasting memories of your time in the city.
Take a Brewery Tour
Austin boasts a thriving craft beer scene. Take a brewery tour and sample a wide range of local brews. It's an excellent way to meet fellow travellers and locals while savouring some of the finest craft beers in Texas.
Diverse Breweries
Austin is home to many breweries, each offering its unique selection of craft beers. Whether you're a fan of hoppy IPAs, rich stouts, or refreshing lagers, you'll find something to suit your taste. From well-established breweries to hidden gems, Austin has it all.
Guided Tours and Tastings
Most breweries in Austin offer guided tours with a behind-the-scenes look at beer-making. These tours often include tastings, allowing you to sample a variety of brews and gain a deeper appreciation for the craftsmanship that goes into each beer.
Meet Fellow Beer Enthusiasts
One of the joys of brewery tours is the opportunity to meet fellow beer enthusiasts. Strike up a conversation, share your thoughts on the brews, and perhaps make some new friends during your Austin adventure.
Attend a Food Truck Festival
Austin's food truck festivals are a melting pot of global flavours. Try a bit of everything, from tacos to authentic Thai cuisine. These festivals offer a vibrant atmosphere and a fantastic opportunity to savour diverse dishes.
Vibrant Atmosphere
Food truck festivals in Austin are known for their lively and welcoming atmosphere. The friendly vendors and fellow food enthusiasts create a vibrant social environment, making initiating conversations and making new friends during your solo journey easy.
Try Something New
Food truck festivals are the ideal venue to be adventurous with your palate. Be bold and sample dishes you've never tried before. You might discover new favourite flavours and expand your culinary horizons.
Austin is a city brimming with solo adventures. From live music to outdoor activities, culinary delights, and cultural experiences, there's something for every solo traveller. So, pack your bags and get ready to explore the wonders of Austin, Texas. Enjoy your solo journey!